Who We Are
What We Do
Our Values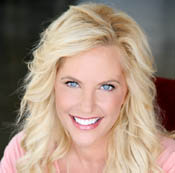 Susan Bratton
Chief Executive Officer and Co-Founder
Teacher, Healer, Champion Of Your Pleasure
Susan is the kind of woman who innately understands men. She knows in her heart that men want as much intimacy, affection and deep connection as they do pleasure with their partner.
She fearlessly blazes new territories in passionate lovemaking by giving men the practical skills they need to lead their woman to her sensual potential.
Susan's Motto: "Don't compromise yourself, you're all you've got." — Janis Joplin, American Blues Singer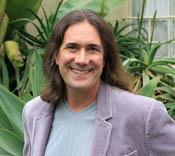 Tim Bratton
Chief Operating Officer and Co-Founder
Visionary, Technologist, Champion Of Your Potential
Tim wants every man to have the pleasure of being with a woman who respects and adores you and gives you an abundance of joyful affection.
He believes the Internet is the mechanism that gives all men all over the world the chance to live into their potential for having a passionate marriage just by tapping into the information he brings to the world.
Tim's Motto: "Create, Innovate, Invent"
Susan and Tim co-founded Personal Life Media, Inc. in 2006 as an online publishing company that provides the latest information about lovemaking and passionate intimacy for every man who wants to be a better lover.
The online home study programs they provide came about through their own experience of growing apart in their marriage and seeing how transformative it was when they found their way back together.
They are proof that a couple's intimate relationship is the solid foundation that makes them feel safe and loved as well as alive and human. They want you to experience all those wonderful feelings in your relationship so this is what they teach in their programs.

Your intimate relations can just keep getting better throughout your life because practice makes perfect. Tim and Susan believe personal growth comes from growing your mind, spirit and BODY wisdom. Sexual maturation is a lifelong pleasure that can have a profound impact on your happiness and your connection to others. You will see that our values are expressed throughout our programs:
1
HONESTY to yourself and others
2
Live for YOURSELF, not for what someone else expects of you
3
Enjoy a PRIVATE private life
4
Relentlessly refresh and expand your KNOWLEDGE
5
MASTER new skills in TOUCH and COMMUNICATION for lifelong pleasure with others
6
Act with LOVE and COMPASSION toward everyone whose lives you touch
7
Live DELIBERATELY