Who We Are
What We Do
Our Values
Who We Are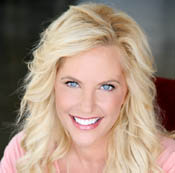 Susan Bratton
Chief Executive Officer and Co-Founder
Teacher, Healer, Champion Of Your Pleasure
Susan is the kind of woman who innately understands men. She knows in her heart that men want as much intimacy, affection and deep connection as they do pleasure with their partner.
She fearlessly blazes new territories in passionate lovemaking by giving men the practical skills they need to lead their woman to her sensual potential.
Susan's Motto: "Don't compromise yourself, you're all you've got." — Janis Joplin, American Blues Singer
Tim Bratton
Chief Operating Officer and Co-Founder
Visionary, Technologist, Champion Of Your Potential
Tim wants every man to have the pleasure of being with a woman who respects and adores you and gives you an abundance of joyful affection.
He believes the Internet is the mechanism that gives all men all over the world the chance to live into their potential for having a passionate marriage just by tapping into the information he brings to the world.
Tim's Motto: "Create, Innovate, Invent"
What We Do
Our Values