Attention: Married Men, 35-65+ who need more frequent touch, affection and intimacy…
Read This To Rekindle Your Romance
Join Over 150,000 Other Men Who Have Discovered...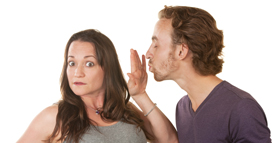 Michael said that when his wife rejects his kisses it feels like there's an elephant on top of his chest. He describes his feelings of shame as turbulence —like he's on an airplane and the airplane turbulence is shaking him apart……
Has the frequency of your lovemaking been declining? Instead of passion, could she be feeling boredom or even lack of interest? You are free to ignore this growing wedge between you if you're willing to let it grow worse…
There are five kinds of romantic gestures women appreciate most. Three of the five are shortcuts to more physical intimacy, not just romantic love. Don't over think the way you woo her. Just take action and watch her respond. It's easy…
I wanted to say a big THANK YOU… even though I'm only about half way thru all the material, it's already helping tremendously… and my wife says thank you also. While I knew some of it, it was a great reminder and then there were things I didn't realize I (we) were doing that was ruining things… we were stuck in that viscous circle and was keeping us stuck there with HOW I was communicating with her. Anyway, things are much better and continuing to improve, even during what most would consider a stressful time (we just moved far from all family and friends)… so thanks again.
I'm now on the 6th interview and I can honestly say that the info so far is shocking for a man. I'm 36, been in two relationships, and after what I've heard up till now is that this stuff needs to be taught when we're young. These are very critical concepts and governing principals that I NEVER knew about. Its a lot for a guy to swallow, but I'm open to it cuz my marriage is suffering!
I was skeptical and now I'm fully convinced of your sincerity. I got connected through a trial of Revive Her Drive. I have to admit, when I received the info I felt overwhelmed and basically gave up before getting started. I was also just a little skeptical. I've been reading all the emails the last six months and I'm now fully convinced of your sincerity and desire to help others. I've been blown away by so many of things you've had to say in general about living a more fulfilled life.Thank You.
Wow, really good stuff so far. I didn't realise how resistant to being sensual that I was. Now I can see how important it is to a woman. All those times she wants me to be romantic I had no idea what she meant – now I am starting to see.
Romancing your partner is a gift you give yourself too. Keeping score is fruitless — love is immeasurable. And it doesn't matter if, at first, you do "all the work" of romancing her. Keep at it and soon she will be romancing you back…
You can easily have more emotional and physical intimacy in your marriage starting today if you understand this: The way your partner most enjoys receiving intimacy is likely very different from the way…
If you've been craving more physical intimacy with your partner but she's been resistant, here's what to do to take her from shut down to warmed up again.