"My Wife Won't Kiss Me!"
How To Kiss Your Wife Again When She Won't Kiss You Back
I recently received a letter from a student, Michael, who is having a challenge when it comes to kissing his wife. When he "makes his move", she rejects him… she pulls away.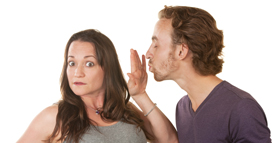 Michael said that when his wife rejects his kisses, it feels like there's an elephant on top of his chest. He describes his feelings of shame as turbulence — like he's on an airplane and the airplane turbulence is shaking him apart. When your partner doesn't want to make out, you can feel an overwhelming sensation arise inside your body. There's a strong sense of being disconnected, cut off, alone.
Fortunately, I have good news for Michael and for you. In this article we'll discover the 3 reasons she doesn't want to kiss you, what to do when she resists and the best kissing moments. After all, hot kissing is the foundation of a deeply intimate connection.
Why Your Wife Still Wants to Kiss You
Even though your partner is the one avoiding you, she is also feeling the same disconnection you are. Why? Because every human desires the bond of coupling. Your efforts to get her back in your arms will not only help her feel connected to you, you'll increase her happiness and longevity too! How? Kissing, hugging and holding each other naturally releases the "Love Chemicals" (hormones) that bond us together and make us feel whole and happy.
If your lady no longer wants you to kiss her, there is something you can do to recreate that magical moment you once had together.
Kissing is the most personal form of intimacy, even more intimate for many women than lovemaking. Her face is her most personal and private space. What happens when she won't let you near her?
There are a few reasons why she might be resisting you and though these next few words may be hard to read, if you can't stay strong when faced with a challenge you will struggle to fix your existing problems. So hang in as I explain what happened…
---